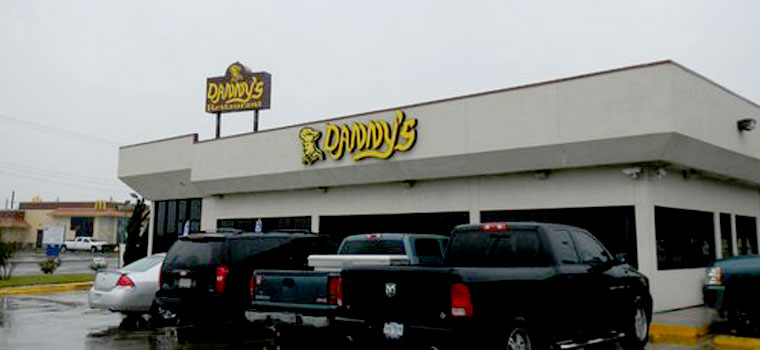 About The Company
History
Free Chips and Fast Service: The History of Danny's Restaurant
Back in December 1983, 28-year-old Danny Lopez had no idea what kind of success he was going to become when his Tex-Mex restaurant first opened its doors on Juarez Ave. It was such a hit with the locals that he opened a second restaurant in 1985 on Malinche Ave. Then came the others and before anyone knew it, Danny Lopez had six shining restaurants gracing the streets of Laredo.
So popular has the menu been, that it has changed little over the course of time. Danny's dishes up such Tex-Mex classics as fajitas, tacos, enchiladas and the tampiquena Mexican sampler plate, alongside seafood and regular American fare like steaks and cheeseburgers. The menu is not unlike a Tex-Mex Danny's with sandwiches, all-day breakfast and the whole shebang.
"The response has been tremendous. People love the fact that we serve breakfast all day. Sometimes nothing hits the spot better in the late afternoon than a hot plate of buttermilk pancakes and a dish of huevos rancheros," said Danny's manager Jerry Lopez. But what really makes Danny's a hit is the low prices and big portions – always a good combination. Add to this fast service and unlimited free chips and salsa and it's easy to see why customers can't get enough of Danny's.
"The best way I can describe the Danny's experience is "Easy In, Easy Out." We're extremely popular with the lunch crowd because we get that food out there like lighting. Plus, who can turn down free chips and salsa?" explained manager Lopez.
On the weekends, Danny's McPherson location becomes a venue for live entertainment, with big-name and no-name stars dropping in to perform a few numbers for a crowd of happy chip and salsa eaters, who have quickly made Danny's a weekend tradition.
Soon the Danny's single-owner chain will be ready to expand and franchise all over South Texas, bringing good, inexpensive Tex-Mex food to every hungry belly on the border, any maybe even to surrounding states.
Said Lopez: "The demand for good Tex-Mex food is definitely out there. We need at least two more restaurants just for Laredo alone. Don't be surprised if you soon see a Danny's Number Twelve on the road."