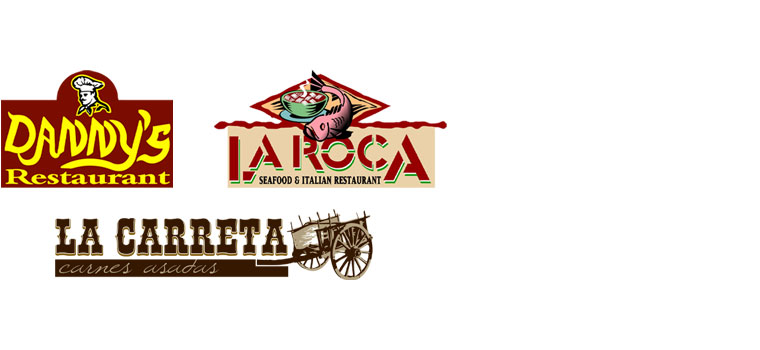 Employment Opportunities
Danny Lopez welcomes you to become a team member of Danny's and La Roca!
For more than 35 years, Danny's has expanded throughout the region of Laredo, Texas. Danny's and La Roca's aggressive expansion gives you the advantage to choose the position you are looking for. Manager, manager assistant, cook, cashier, and other exciting positions await you!
Why is Danny's and La Roca a great job experience? Well for starters, you can count on thorough training and support to become a successful team member. With 11 Danny's locations and 2 La Roca locations & 1 La Carreta Carnes Asadas Restaurant throughout Laredo, you can choose a location with close proximity to your home and also enjoy flexible hours. Moreover, advancement opportunities enable you to evolve into an excellent role player.
Ready to take on your next job venture? Download a copy of the application and fax back to  (956)726-1878.